Mission

Statement

Airborne Works is 100% dedicated to providing our clients with the highest level of training along with cost effective and innovative solutions for all their UAV aerial video imaging and hardware needs.  We will work hard to remain a leader within this industry, staying up to date with the most advanced UAV and digital data collection solutions as they become available and making this cutting-edge technology available to our clients with honesty, integrity and the highest level of commitment to quality.  With a focus on helping the nations public safety sectors we strive to exceed client expectations and providing the highest rate of return for our clients on each and every piece of hardware or project we collaborate with.

National

Distributors for Autel

National

Distributors for FLIR
National

Distributors for Leica
EVO II Drone
The only 8K folding drone on the planet. Capture content at resolutions up to 8000×6000. This resolution gives users the flexibility to print images over 100 inches wide or display on large monitors up close. Lossless in-camera zoom up to 4x. With 8K there are no limitations.
EVO Rugged Bundle 3 Reviews
EVO Rugged Bundle kit designed with First-Responders, Law Enforcement, and Commercial application in mind. This Rugged Bundle offers an SKB military-grade hard case, rated MIL-C-4150J, that protects your gear from water and dust. The custom-designed foam insert allows space to carry your EVO aircraft, up to three additional batteries, remote controller, charger, propellers, and up to a 10″ tablet.
EVO Rugged Bundle 3 Reviews
EVO Rugged Bundle kit designed with First-Responders, Law Enforcement, and Commercial application in mind. This Rugged Bundle offers an SKB military-grade hard case, rated MIL-C-4150J, that protects your gear from water and dust. The custom-designed foam insert from GPC allows space to carry your EVO aircraft, up to three additional batteries, remote controller, charger, propellers, and up to a 10″ tablet.
FLIR DuoTM Pro R
The reliable FLIR Duo Pro R combines a high resolution, radiometric thermal imaging 4K color camera, and a full suite of on-board sensors to bring you the most powerful dual-sensor imaging solution in the world with MSX overlay technology for small commercial drones. Capture actionable data around the clock with Duo Pro R.
*Short and long term rentals available
FLIR VueTM Pro R
The new Vue Pro R from FLIR gives both drone operators and certified thermographers the power to gather accurate, non-contact temperature measurements from an aerial perspective.
*Short and long term rentals available
Who

We Are.

At Airborne Works we have a passion for this industry with a focus on public safety agencies. We founded the National Public Safety Drone Donation Program the only drone donation program of its kind in the world! To learn more visit NPS-DDP.org  With operations in New England, Charleston SC. as well as Santa Barbara California and a network of 107 pilots nation wide we can meet any client's needs. Aside from aerial imaging services, we are authorized national dealers for Autel Robotics, FLIR and Leica Geosystems 3D reality capture solutions. Very proud to say we are the very first UAV company in United States history awarded a contract with the EPA,  pilot study program at Cape Cod. with thermal mapping and multi spectral imaging. Worked with Clemson University, National artificial reef foundation, the MDA and mapped entire Island at the Cape large projects are never a problem.

Why

Us.

Our goal is to provide every client with the maximum ROI on any size project or hardware purchase. You are maybe wondering the best avenue to take to navigate the complex FAA rules and regulations to sit for the FAA part 107 license, we partnered with Remote Pilot 101 to offer the most successful study program on the Internet with over 26,200+ students within 99.8% pass rate. We sell it for less than anyone else on the web, no joke. We invest heavily in cutting edge technology and we have the experience to get the job done right the first time.
Working with industry leaders to further pioneer aerial photogrammetry with ground-based terrestrial lighter to provide simple workflows for our clients within many industry verticals including public safety. Regardless of the project, you need to know that your investment of aerial imagery is going to provide a return, we have you covered and we offer to consult and provide training services.
Let Us help you walk into 3D reality capture with the Leica BLK2GO
BLK2GO Brings Reality Capture to the next level For Live Demo no matter where in the country and for best possible pricing with our in-house rebate offer please contact us TODAY!
*Live Demos subject to terms contact us for details.
Let us help you leverage the most advanced 3D reality capture system available the Leica RTC360
The Leica RTC360 3D reality capture solution empowers users to document and capture their environments in 3D, improving efficiency and productivity in the field and in the office through fast, simple-to-use, accurate, and portable hardware and software.
*On site demos available contact us for details
Financing and leasing options available contact us for details.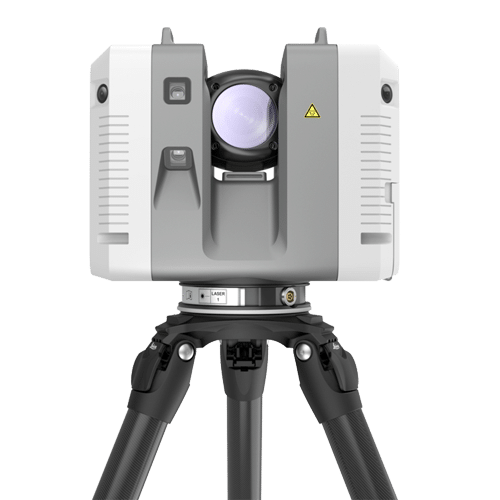 Leica BLK3D not your average camera
Take 2D images and measure In-Picture 3D data! An unmatched combination of a calibrated stereo-camera, advanced algorithms and real-time edge computing fused with leading distance measurement technology.
Take a picture and measure anything then share it real time with hyperlink with your team, and they can measure and annotate. Real time collaboration on any project.
The one button BLK3D captures images and places precise measurements at your fingertips at a price you can offord.
*Turn 2D images into 3D reality measurements! Short and long term rentals available contact us for details.
First Time Clients always receive a discount when you buy  from Airborne Works!
Our

Equipment

At Airborne Works, we take immense pride in meeting our clients needs so we invest high-quality hardware.

We guarantee the best possible pricing, with packages that accommodate most needs. Safety is always our priority.

Our drones are operated by professional pilots and photographers with years of experience.
Autel

Evo II
Announced at CES 2020 the new Autel Robotics EVO II series  is a new evolution in drone technology.  Autel pulled out all the stops in totally redesigned the aircraft from the ground up.  Touting such features as all direction obstacle avoidance with 12 computer vision detectors processed by a dual core processor with advanced tracking algorithms. 40 minute flight time, with speeds up to 45 MPH, interchangeable camera payloads 8K and 6K.  Also offering  side by side thermal and  RGB imaging utilizing the lightweight FLIR Boson sensor with up to 640 x 512 30 Hz with 4x digital zoom and picture in picture.
The entire UAV kit with thermal imaging has a lower price point then DJI's overpriced XT2!  with interchangeable camera payloads.  Autel Robotics also has its proprietary Live-deck video feed system with HDMI output to accommodate command centers for better situational awareness.
We are recognized as a national distributor of FLIR first responder thermal imaging kits,  We are proud to be the founders the national public safety drone donation program NPS-DDP.org
  If you have a thermal imaging project or any question please contact us.
PHANTOM

4 PRO
The camera with a 1 inch, 20 megapixel CMOS sensor with a mechanical shutter capable of shooting 4K a 60fps video in burst mode stills of the 14 fps. The titanium/magnesium alloy construction increases the rigidity of the air-frame and reduces the weight making the Phantom 4 pro very lightweight.
The flight system adds dual rear vision sensors and infrared sensing systems for a total of five direction obstacle sensing and four directions of obstacle avoidance. The sophisticated flight control system locks into GPS and GLONASS for optimal stability and flight performance.
MicaSense

RedEdge M
Here at Airborne Works we understand our clients need sensing solutions. We employ the MicaSense RedEdge
Airborne Works used this sensor on the nations first EPA pilot study program that included the use of multi-spectral data from our RedEdge sensor we also provided Thermal Ortho mapping on this pilot project.
If the EPA can count on Airborne Works you can as well. We have created our own custom mounts to leverage the air-frames and flight control systems assuring we have the maximum flight times available for any size mission.
Eos

Arrow Gold

Not all of our clients have access to survey grade GCP placement when we are called on to map a given project. Our projects require that we offer our clients the best possible accuracies for any aerial mapping mission. Thats why Airborne Works invested in the Eos Arrow Gold collector to assure the best results. Often working in areas without an RTK network how do we assure best results?  With the Arrow Gold we  can still get RTK GNSS accuracy with the Arrow Gold, anywhere in the world. (GPS, GLONASS, Galileo, BeiDou), three frequencies (L1, L2, L5) By using all four GNSS constellations and satellite signals, the Arrow Gold is able to generate RTK GNSS centimeter corrections in real time, with convergence times as low as 15 minutes. This makes the Arrow Gold RTK GNSS receiver one of the most powerful centimeter-grade GNSS receivers on the market. And our deliverables are spot on as every GCP is put in place using this very accurate tool. If you would like a quote on any size project  contact us. today!
HAVE ANY QUESTIONS?
Give Us A Call
Reach out to our helpful customer service representatives with any questions!
Call Us Today
Or feel free to email us and we will get back to you within 1 business day.
Client Reviews: We Love our Clients, And They Love Us.
FOLLOW US ON SOCIAL MEDIA